Thomas Kingsley's Professional Expertise
How to Solve Complex Business Problems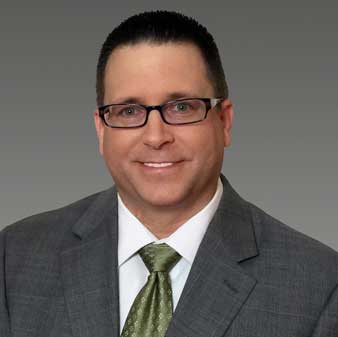 Thomas expanded his professional expertise working in different industries throughout his career to include, Defense/Intelligence, Aerospace and Semiconductor Manufacturing, Marketing, Medical, Hospitality, Retail, and Nonprofit. As a result, he acquired essential skills to cultivate and maintain successful business processes and solve complex problems.
Management
Developed budgets and operating plans for programs that support the strategic direction of organizations.
Controlled risk by identifying issues and impact and determining opportunities to mitigate risk.
Developed evaluation methods to assess program strengths and identify areas for improvement.
Upheld Federal and State regulatory compliance.
Streamlined supply chain functions to improve productivity, quality, and efficiency of operations.
Financial Planning & Analysis (FP&A), Cost Benefit and Budget Analysis
Compiled and analyzed long-term financial strategy, management decision and report controls.
Developed rolling forecasts to derive greater value from budgeting and planning processes.
Managed detailed estimation of costs, the setting of budgets, and control of costs against budgets.
Program Management
Experienced in Entity Relationship Diagram (ERD), Data Mapping, and Data Dictionary Data Modeling.
Executed Request for Proposals (RFP) and Requests for Quotation (RFQ).
Planned and executed Statements of Work (SOW) and Project Scope.
Produced Work Breakdown Structures (WBS) to illustrate project tasks, resource allocation, and estimated costs.
Calculated Basis of Estimates (BOE) to ensure scope line items were captured and related to the cost estimate.
Marketing
Managed $2.67B in marketing budgets (digital and traditional) throughout career.
Managed campaign budgets more than $100M.
Planned and executed national and international multi-channel advertising campaigns.
Experienced in primary market research and statistical analysis.
Proficient in forecasting Return on Investment (ROI) for new business development.
Developed written and graphical content for multi-channel distribution.
Customer Relationship Management (CRM)
Managed and analyzed customer interactions and data throughout customer lifecycle.
Functioned as liaison between sales, marketing, finance, legal, program management, and IT departments.
Fostered and improved existing client relationships and assisted in customer retention and driving sales growth.
Established and maintained client/vendor relationships by serving as a single point of contact.
Information Technology
Proficient in network administration to include security, building and maintenance of workstations, servers, and peripherals.
Proficient knowledge of Infrastructure, Platform, and Software services: IaaS, PaaS, and SaaS.
Proficient in software development and programming for applications, websites, and databases.
Proficient in integration and deployment of enterprise software and training initiatives.
Security Clearance
TS/SCI with Full-Scope Polygraph.
---
Career Experience
National Security Agency (NSA), Business Financial Manager
The Orthopedic Clinic, Business Operations Manager/Analyst
CIBER, Program Manager
ROAR! Internet Marketing, Digital Marketing Manager
Ginn Resorts, Corporate Director of Marketing
Target Corporation, Logistics Manager
Dell Computers, Level Two Technical Support
EG&G Technical Services (now part of URS Corporation), R&D Microelectronic Lab Technician
---
Professional Accolades
Employee of the Year 2012, Orthopedic Clinic of Daytona Beach
Adrian Award by Hospitality Sales & Marketing International (HSMI) 2006, Tesoro Club Website Design
Adrian Award by Hospitality Sales & Marketing International (HSMI) 2004, Hammock Beach Resort Marketing
Employee of the Month, June 2004, Ginn Company: Hammock Beach Resort
Awarded Certificate of Appreciation for Sacrifice and Outstanding Work During the 2004 Hurricanes (Charlie, Ivan, Frances, and Jeanne), Ginn Resorts
---
Professional Recommendations: LinkedIn